Events
Thursday 23rd Nov 2023
Pitching your start-up while Black: Landing angel investment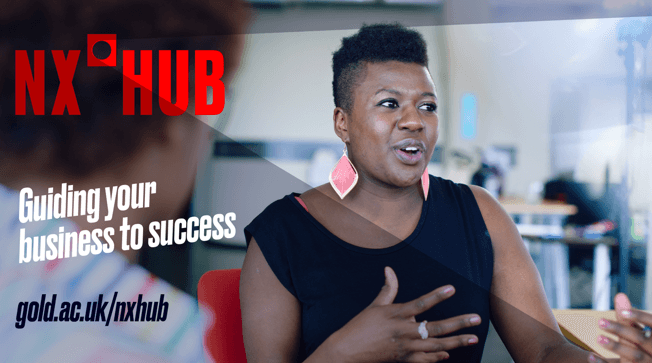 ---
| | |
| --- | --- |
| Price: | £0.00 |
| Date: | Thu 23rd Nov 2023 |
| Time: | 18:30 - 19:30 |
Dean Williams will engage in an open and transparent interview with Andy Davies. They will demystify the world of angel investment for Black entrepreneurs.

You'll learn whether angel investment is the right path for your business, explore the angel investment ecosystem, and gain invaluable tips and tricks to help you succeed.

Don't miss your chance to gain a deeper understanding of angel investment, network with like-minded individuals, and take a step closer to achieving your entrepreneurial dreams.
About Andy Davies
Andy Davis is the founder of 10x10, a group of Black founders and investors in the UK. He's recently launched 10x10 Fund – a pre-seed fund investing in exceptional Black founders in the UK.

Dean has spent over 10 years working in the field of Business Advisory and Consultancy. He successfully assisted companies to foster their business with correct objectives and pushed them to reach the top-notch positions in the market. He has been a noteworthy leader in the space. With his extensive experience, he diligently seeks out ways to manage effective strategies that actively promote growth. He strongly holds the idea of empowering women and millennial entrepreneurs with the right support and guidance. And above all, he is passionate about providing creative solutions to people that would level up their success. He believes to provide exclusive visions that help entrepreneurs refine their business models and, create tangible strategies and systems that will increase sales and revenue.
Disclaimer: The views expressed in this content is solely that of the author and does not necessarily reflect the view of Grow London Local. Grow London Local accepts no liability for any loss occasioned to any person acting or refraining from action as a result of any material in this publication. We recommend that you obtain professional advice before acting or refraining from action on any of the contents of the content.
Grow London Local
Create an account today and get a personalised Business Success Check in under five minutes.
Visit Grow London Local