Grow London Local
One place for London's small businesses

to find support
I am looking for:
About Grow London Local
The Grow London Local digital platform and local Business Support Managers are dedicated to helping London's small business owners.
No matter where you're based in London, you'll find relevant support and guidance on business planning, sales and marketing and much more, as well as opportunities to connect with like-minded business owners.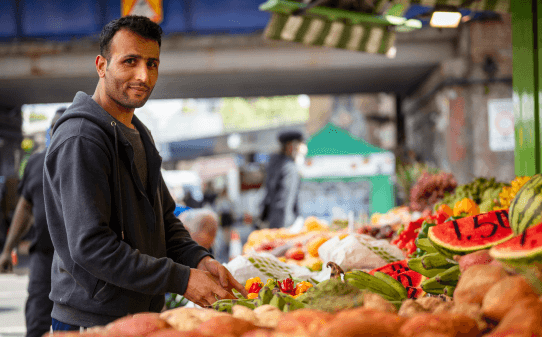 Get a personalised Business Success Check in under five minutes
1
Create an account
We'll ask you a few questions about your business' needs.
2
Get recommendations
We'll find the right programmes, events and guides to build an action plan for your business.
3
Save your results for later
You can access your recommendations and action plan at any time.
We're here to help you
Grow London Local is the one place to get free access to all the support you need to grow your business in London.
Make the most of the resources and guidance available to you and your business, from events and programmes to e-learning and blogs.
We'll help you navigate the business support available so that you can focus on doing what you love and running your business.
Resources across London
Find events, support programmes and expert-led content.
Who is London & Partners?
Grow London Local is delivered by London & Partners, the business growth and destination agency for London.
Our mission is to help small and micro businesses to thrive in the capital by providing expert business support.
Every Grow London Local member that registers will get access to expert support designed for small businesses, as well as all the benefits of an Enterprise Nation membership.