BLOG
Five ways to start a business on a budget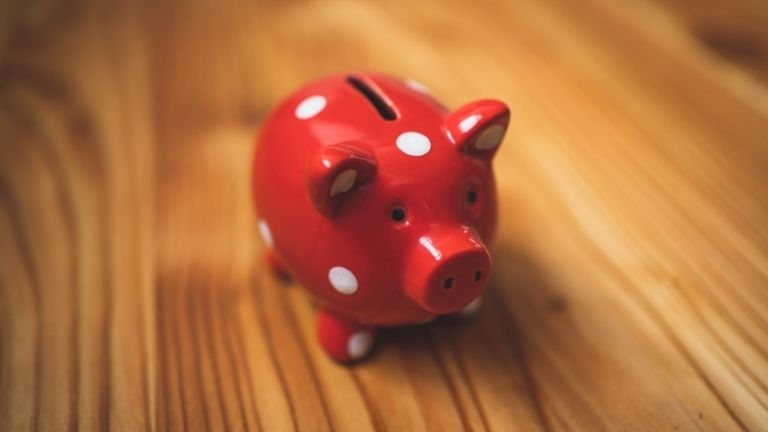 ---
Posted: Mon 13th Nov 2023
Most businesses start with plenty of ideas. But keeping the dream alive on a tight budget can be a challenge.
Whatever the shape and size of your business, here are five top tips for starting a business on a budget.
How much funding do you need?
The popular image of an entrepreneur, at their kitchen table, drawing plans on envelopes and talking late into the night with family and friends is often not so far from the truth.
But those conversations are often driven by one topic – the budget. Whether it's a start-up loan or how to spend the first (and last) £50, budgeting is the first skill in the entrepreneur's handbook.
So how much do you need to start a business? Roger Saul founded international superbrand Mulberry on a relatively modest £500 family loan to buy leather and belt buckles; very modest given the return on investment almost 50 years on.
Whether it's £500 or £50 you're starting up with, remember budgets are relative. What's important is how you're managing yours.
Watch this webinar to find out what a small business budget looks like, the importance of having one and how you can make one for your business:
How to start a business on a budget
Physical shops are very different to selling online, and a small craft business will have different priorities than a copywriter or a singing teacher.
Here are some common, if not universal, considerations start-ups encounter, and the steps you can take to plan, spend and profit quickly.
1. Keep things simple
Starting with one product or service you know inside out – whether that's teaching the French alphabet or three tried-and-tested jam recipes – is easier and more valuable than launching too much, too fast.
Many businesses call it the 'lean' approach. You'll probably (hopefully) have some sort of plan for your first six months of trading. Devoting this time to honing what you do best, testing, launching and developing based on customer feedback, is the foundation of building not just a revenue stream, but a mature business.
Remember, your customers and their opinions are the key to those early sales. So instead of building a fancy website and a lengthy product menu, why not start with your local market or a community jumble sale?
Take along your three 'best sellers' and see what's sold best at the end of the day. Keep your most popular product, develop the recipe and ditch the non-mover. Start again next weekend, armed with experience.
It might not be the glamorous start-up life you've read about, but starting small and developing your craft is key to making it on a budget.
Is your business service-focused? Even without physical products, seeking and acting on feedback is just as crucial. Once your client is happy with your first draft, session or fulfilment, ask what could be better, and what they'd like you to focus on next.
Make a note of every comment, request and push-back you get and use it next time to impress them with your understanding of what they're after. Erasing errors and knowing what a client wants, before they ask for it, is the backbone of any service business.
2. Be smart with your marketing
From flyers to Facebook, some of the most effective marketing is done on a shoestring. Before you blow half your budget on one big advertising contract, consider weaving these tricks into your start-up marketing strategy.
Social media
Whether it's X, Facebook, Instagram or TikTok, most platforms will let you build your page and profile for free. A Facebook page is a great way of giving your fans a digital 'base' (just make sure you've got your opening hours, best-sellers and contact details in a prominent spot) without investing upfront in a bespoke website.
Influencer marketing
It might sound like jargon, but this is about buttering up established businesses and even journalists or bloggers with lots of samples of your newest or best-selling products and services.
All start-ups rely on some form of good public relations (PR) and it can just take one well-respected fan to move your business from the kitchen table to sitting at the table, financially.
Sending a sample to a blogger won't cost much in the scheme of things. If they like it and share it with their fans, you'll have a legion of interested people, with a high chance of seeking you out, and buying.
Customer service
Never underestimate the importance of customer service. Start every relationship with a smile, and if you're online-only, use a friendly tone in your confirmation email. Great service means lots of recommendations.
3. Be flexible
Whether it's opening up your business plan or starting with some 'out-of-the-box' clients and contracts, being an entrepreneur is about setting up quickly, trying your market, maybe failing and learning for next time.
Not happy with the hours you've agreed to work for one client? Learn from it and take a better approach with your next contract.
Quiet on the business front, but you have been offered some dull but solid work? Bank it and use the cash to invest in marketing.
Had an idea that you could try selling a product at your local pub or coffee shop? Just ask. Flexibility in the early days can give you a springboard for the year ahead.
4. Prioritise
If you had £1,000 in the bank to start up, where would you invest it? A graphic designer might go for top-notch software. A small juice company might choose a best-rated blender. A dog walker might invest in watertight insurance.
Whatever you need to pull in those early sales and contracts, put it top of the list. The rest will follow.
5. Tick off these top tips
Keep a safety net. From car breakdowns to unexpected bills, the unexpected costs hurt the most. So invest in your safety net, before taking your next steps.
Ask for help. Friends and family are your best assets. Conserve your energy and ask someone strong to help you unload at the car boot sale and remember to return the favour, or open a bottle later that evening.
Do your research. You can never, ever know too much about your customers or your competition. Switch Netflix marathons for swotting up on your feedback and suppliers. You'll know the market before it knows itself.
Access support to start your business
Visit the StartUp UK hub for resources that give you the education and inspiration to get started on your entrepreneurial journey. 
Attend the StartUp Show on Saturday 27 January 2024 for a day dedicated to helping you become your own boss.
Relevant resources

Enterprise Nation has helped thousands of people start and grow their businesses. Led by founder, Emma Jones CBE, Enterprise Nation connects you to the resources and expertise to help you succeed.
Disclaimer: The views expressed in this content is solely that of the author and does not necessarily reflect the view of Grow London Local. Grow London Local accepts no liability for any loss occasioned to any person acting or refraining from action as a result of any material in this publication. We recommend that you obtain professional advice before acting or refraining from action on any of the contents of the content.
Grow London Local
Create an account today and get a personalised Business Success Check in under five minutes.
Visit Grow London Local